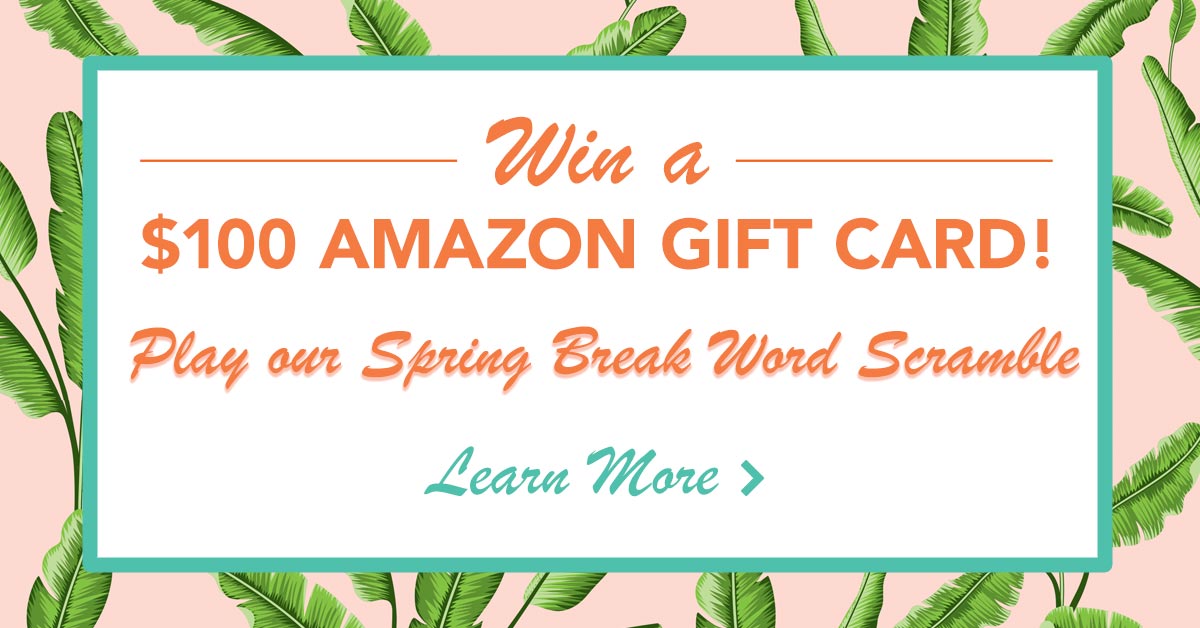 There's still a bit of winter left to get through, but our "Spring Break Word Scramble Contest" will get you ready for the sunny days ahead.
Unscramble several letter jumbles to review spring-themed words. Solve every scramble correctly, and you're entered into a drawing to win a $100 Amazon gift card!
This contest runs from Tuesday, January 22nd through Thursday, April 19th. One entry per contestant! For more information on the Spring Word Scramble, check out our Contests page.
We wish all of our patients and their families a happy 2018! Stay warm!