An accurate impression is essential for effective treatment planning and orthodontic care. The iOC Scanner captures the contours of tooth and gingival (gum) structures, producing an accurate digital orthodontic scan in just minutes.
About iTero
The iTero handheld wand takes a digital, 3D image of your teeth,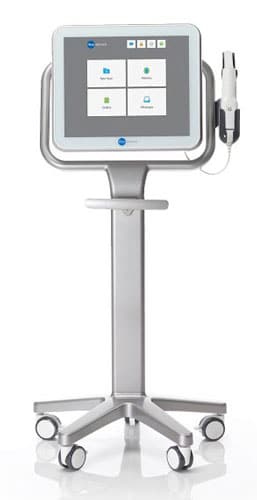 stopping as needed. You can look at the iTero 3D image on the screen in real-time, and the digital image can be electronically sent to an orthodontic lab for appliance fabrication.  The accuracy and detail of the iTero scan is superior to that of traditional impressions.
Benefits of Teeth Scanning
ELIMINATES IMPRESSIONS, the most invasive procedure in daily orthodontic care.
SUPERIOR ACCURACY with no distortion from patient movement during set, removal of impression, or disinfection.
ONSCREEN VISUALIZATION allows for immediate adjustment to create the ideal orthodontic scan the first time.
INCREASED PATIENT COMFORT by eliminating the goop and gagging associated with traditional impressions.
SINGLE USE IMAGING SHIELD to ensure maximum cleanliness.