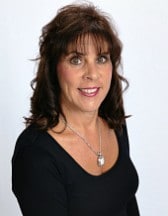 Clinical Staff
Ellen has worked in the field of orthodontics for 16 years. She took a brief hiatus from dentistry for a few years to open a family restaurant and to spend more time with her daughters, Stephanie and Samantha. Both girls were patients of McNamara Orthodontics and over the years our team got to know Ellen.
"Everyone in the office was pleasant and I thought it would be a great place to work." Little did we know that years later, Ellen would become a valuable part of our clinical team.
Born and raised in Michigan, Ellen now resides in Northville with her husband Kevin. In her spare time Ellen enjoys exercise and spending time with her family.