Photogenic, four-legged family members came at us fast and furious during our "Pet Photo Contest," which took place May 2nd through July 31st.
Our winner is Sophie, who sent in a picture of her black lab playing in the snow! It's a cool photo… literally! (Let's hang on to summer weather for a few more weeks though!)
Sophie's prize is two tickets to Cedar Point amusement park. Congratulations!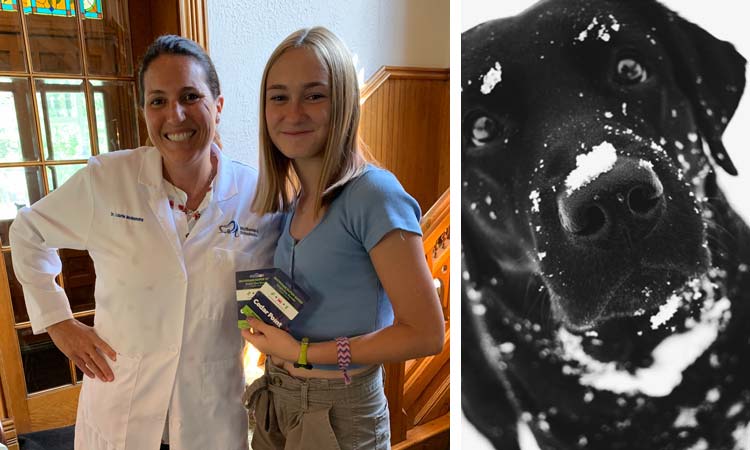 Thank you to all our patients who submitted pet photos for this contest. We can tell by the submissions you treat your pets with love and care!
Summer's coming to an end, but we're excited for some terrific events we have coming up during the fall months. Keep an eye to our Contests page.